Post by desertbikes on Nov 24, 2018 9:27:38 GMT -7
For those with the bucks that don't want to perpetually upgrade out of possible necessity or yield to pier-group pressures, these are a few picks from from the higher end offerings at Walmart. These may also be a better choice for the hefty among us (250 lbs+) that don't want a cruiser or head-down road bike. I don't consider a suspension fork a prerequisite for a good trail bike. As with any bike, proper assembly is the key to a good riding experience. Never assume a Walmart assembler knew what he was doing.
They all have an 8-10 speed freehub rear wheel, instead of the usual 7 speed freewheel. All have double wall rims, front & rear disk brakes. Shimano or SRAM trigger shifters & derailleurs & may have an upgraded fork or other components. They all happen to be products from Pacific Cycle as well. Kent & Hyper don't currently have offering in this class (the HyperX Carbon has a poorly chosen freewheel).
In no particular order -
29" Mongoose XR-PRO
www.walmart.com/ip/29-Mongoose-XR-PRO-Men-s-Mountain-Bike-Black/16913467
This disappears from time to time but usually resurfaces around xmas. Tho long in the tooth at 8 years in production, it proves the old adage, if it ain't broke, don't fix it. At $342 right now, it was $308 a week ago & as low as $289 last summer.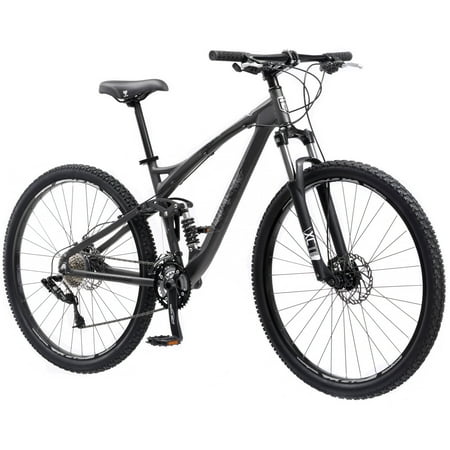 26-inch Mongoose Blackcomb
www.walmart.com/ip/26-Mongoose-Blackcomb-Men-s-Mountain-Bike-Black/55376961
Here's a blast from the past sure to please the hardcore Mongoose fanboys! With all the aesthetic elegance of the Tacoma Bridge collapse, the Blackcomb was gone for quite a few years. A super-modified blackcomb thread can be found on most bike forums. Perhaps the marketing guys were paying attention. It's back at $286.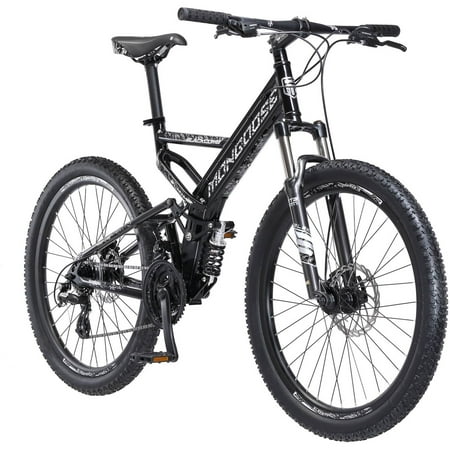 Schwinn 29" Men's Taff Mountain Bike
www.walmart.com/ip/Schwinn-29-Men-s-Taff-Mountain-Bike/384732863
At $278 I think it should have a lockout fork. Nevertheless, it's a solid unit. I particularly like the frame style on this Schwinn.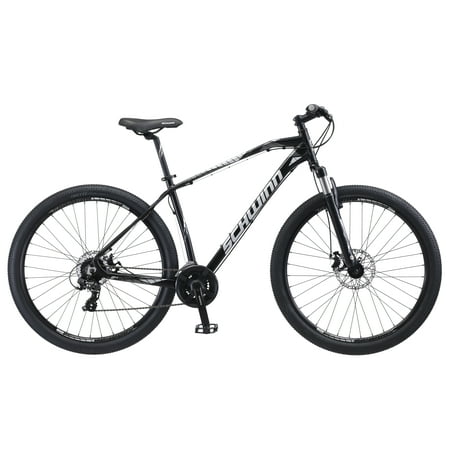 29" Mongoose Switchback Men's Mountain Bike
www.walmart.com/ip/29-Mongoose-Switchback-Men-s-Mountain-Bike/171833669
Not fond of the color scheme myself, this goose meets the criteria as listed & has a lockout fork.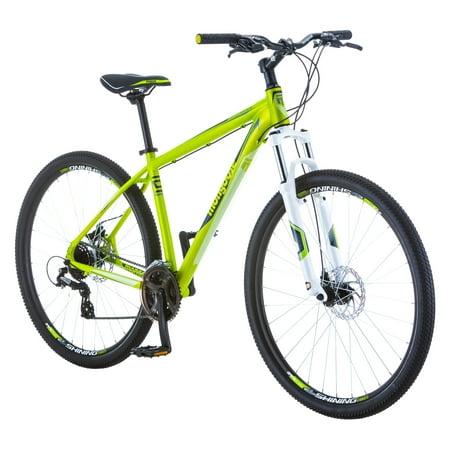 27.5" Mongoose Ripsaw Men's Mountain Bike, Black
www.walmart.com/ip/27-5-Mongoose-Ripsaw-Men-s-Mountain-Bike-Black/934748814
At $329 this bike is unique in the pack. It has a 2x10 drive train, SRAM5 components, 27.5" wheels and no suspension fork. The lack of a suspension fork makes this bike lighter than the others by several pounds. The drivetrain & shifters on this bike are common aftermarket setups found on upgraded sub $200 Walmart budget bicycles.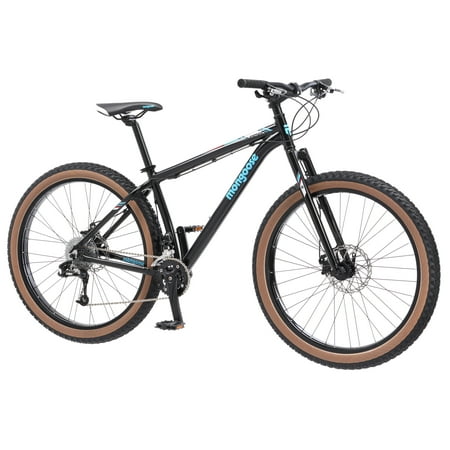 Mongoose 26" Tyax Expert Men's Mountain Bike, Black/Orange
www.walmart.com/ip/26-Mongoose-Tyax-Expert-Medium/163043219
At $379 the medium frame Tyax Expert has the best components on this list and a 3x10 drivetrain-
Mongoose XC aluminum hardtail frame with SR Suntour XCR LO fork with 100 mm travel
SRAM 30-speed drivetrain with SRAM X7/XCR front & rear derailleur with SRAM X5 trigger shifters
Promax mechanical disc brakes w/160 mm rotors on front & rear for crisp stopping
Alloy wheels with Alex ACE24 double wall rims and Kenda Small Block Eight 26" x 2.1" knobby tires
Alloy quick release disc hubs and stainless steel spokes complete this sweet MTB package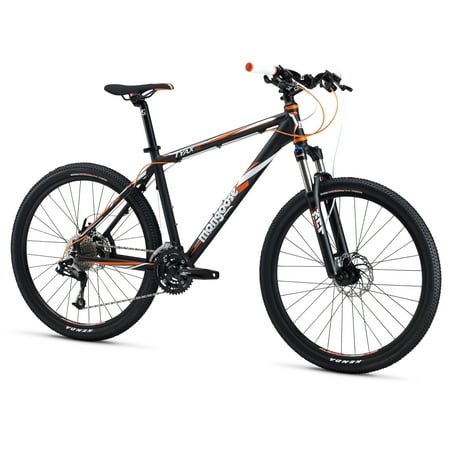 It's also available in a large frame for a ridiculous up-charge. Another list will follow of picks under $250